These tools are available at any Auto parts store, at Most Hardware stores, at places like
Menards, Sears, Walmart, Home Depot, Lowes, Autozone, NAPA, Champion Auto, etc.
NEEDED - CRIMP WRENCH AND 1/4 INCH INSULATED FEMALE CRIMP TERMINALS: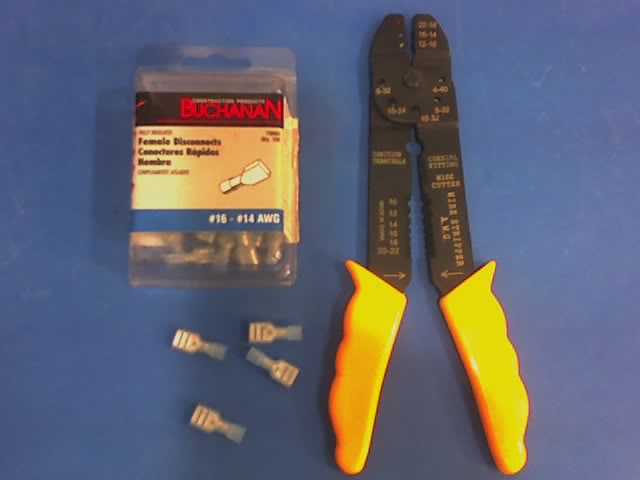 NEEDED IF YOUR BOAT DOES NOT HAVE A FUSE BOX: INLINE FUSE WITH WIRES and 5 AMP FUSE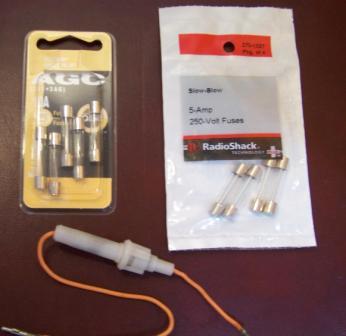 HELPFUL TO KEEP GOOD CONNECTIONS FROM CORRODING: DIELECTRIC GREASE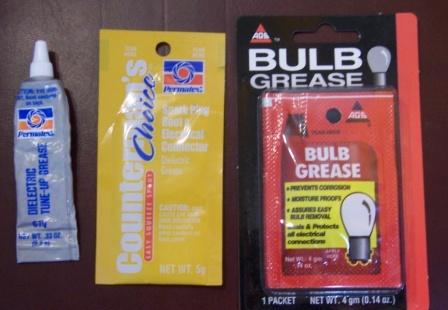 HELPFUL BUT NOT NECESSARILY NEEDED - MULTIMETER to MEASURE VOLTAGE:
Really Helpful if your boat is over 7 years old. After time, your electrical connections will corrode
and still make a connection, but it will be a bad connection, the voltmeter can be used to find which
connector or switch is the culprit. In older boats, the toggle switch and fuse is usually the source of
bad connection. For example on my boat, I had 12.7 volts measured on the battery and only 10 volts
going to the livewell pump. The pump will still work, but will not aerate as well as it could. I used the
voltmeter to measure where the voltage was being lost, and added electrical grease to the connectors
to get a much better connection.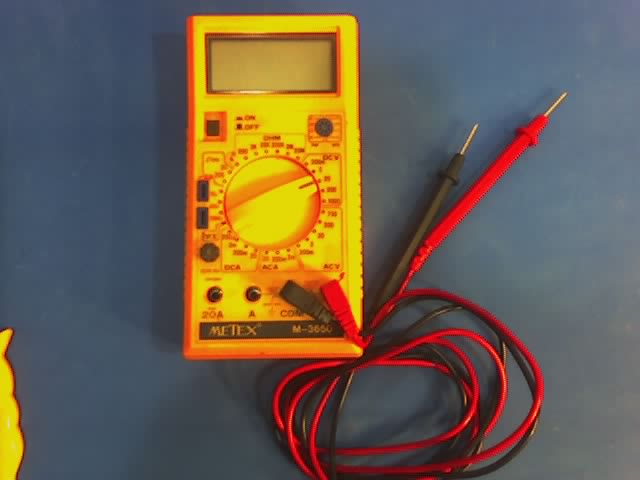 HELPFUL BUT NOT NECESSARILY NEEDED - SOLDERING IRON AND SOLDER:
Soldering the wire to your crimps/connectors is the best way to get a good connection that will last for several years.
The Tin in the solder acts as an anti corrosion agent, preventing galvanic corrosion,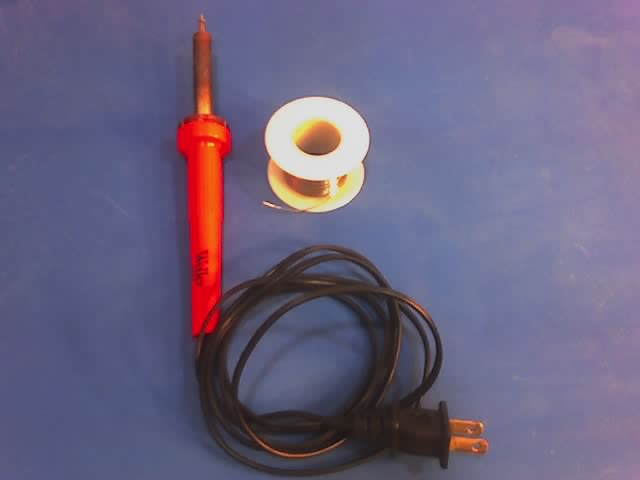 I HIGHLY RECOMMEND USING SOMETHING LIKE THIS TO SEAL YOUR CONNECTIONS:
LIQUID TAPE / PLASTIC TAPE